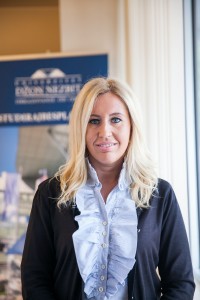 Dragana Trifunovic was born in 1984 in Cacak, where she finished primary and high school. She graduated in 2008 from the Faculty of Business Studies, Department of International Business, Megatrend University in Belgrade. Master's thesis defended in 2009 on the theme "Modern trends of financing research and development work". She successfully defended her doctoral thesis entitled "The interaction of higher education institutions and enterprises on the dynamics of economic development through the creation and transfer of innovation" in 2013.
Since 2008 she has worked at the Faculty of Business Studies, Megatrend University in Belgrade. She acquired the title of teaching assistant in 2010, and the title of assistant professor in January 2014 in the field of Management. At the undergraduate studies she teacher the subjects of The basic technology management, Entrepreneurship and Management in research and development. Since November 2014, the vice-dean for first degree studies at the Faculty of Business Studies. She is a member of the Commission for Quality Control Centre and the Commission to control the quality of postgraduate studies.
She is a participant in a large number of international and national scientific conferences and is and is the author of the papers published in journals at home and abroad.
She is a participant in TEMPUS project and was a researcher on the project National Strategy for the inflow of foreign capital in order to reintegrate Serbia into international economic flows, financed by the Ministry of Science and Technological Development.
During 2011 and 2012 she was the head of the course after the PMI Project Management Methodology at Megatrend University.